Latest News • 2023-08-03
PKF hospitality group, as a member of the PKF Global network, has a new logo and a new corporate identity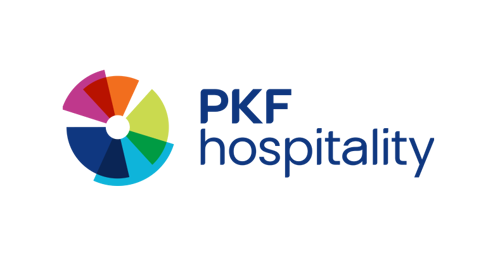 We are pleased to announce that PKF hospitality group, as a member of the PKF Global network, has a new logo and a new corporate identity.
Michael Widmann, Global CEO, PKF hospitality group: "The global nature of the hospitality sector requires innovative solutions, transcending borders. Out teams on various continents work seamlessly together in providing our clients one-stop solutions for hospitality projects."
Christian Walter, Global CEO, PKF hospitality group: "The introduction of our new logo nicely coincides with our transition into a truly global group. It illustrates our international reach and our family ties with PKF Global, yet at the same time underscores our core values: passion, teamwork, clarity, quality and integrity. We have been pioneers in hospitality consulting since 1927, and we will continue to drive innovation in a more and more complex industry."
---
The PKF hospitality group is an internationally recognised market leader in the field of hospitality consulting.
Today, a fully integrated global team of over 100 consultants in 21 offices in 15 countries (Argentina, Austria, China, Croatia, France, Germany, Italy, South Africa, Spain, Turkey, Ukraine, United Arab Emirates, United Kingdom, USA) provides seamless international services for the hotel, living, tourism & leisure sectors.
PKF hospitality group provides:
feasibility studies
valuations + appraisals
operator search
concepts + brands
project development
financing + investment
asset management
strategic advice
sustainability solutions
destination services
due diligence
education + training
executive search
mergers + acquisitions
data analytics
trends + innovation
events + networking
news + publications
See more Latest News items