Radisson Blu Disneyland Paris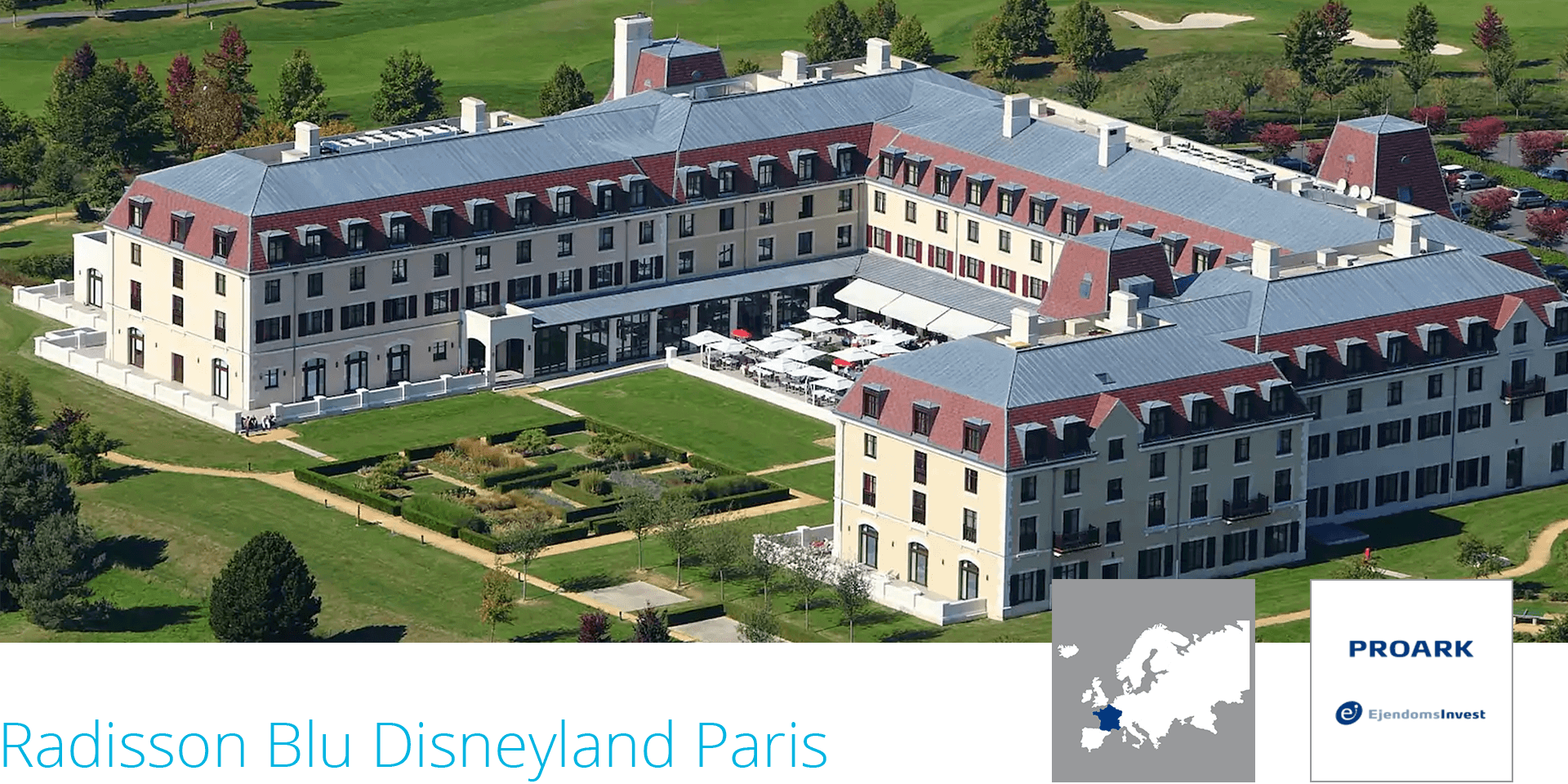 PKF hospitality group was engaged to perform a recurring valuation assessment of the existing Radisson Blu Disneyland Paris, France. The hotel is located a few minutes from Disneyland Paris and set in a 2.5 hectare parkland, has 250 keys and can cater for meetings and events for up to 300 people. The hotel has two restaurants, an indoor swimming pool, spa and fitness centre. Golf Disneyland surrounds the hotel, with three nine-hole golf courses.
client: Proark Group
location: Magny-le-Hongre, France
year of assignment: recurring annually
service line: valuations + appraisals
developer/owner: Proark Group
operator/brand: Radisson Blu
capacity: 250 keys
unique features: the hotel is surrounded by green parkland whilst also being in proximity to several significant demand drivers
Proark is a Danish privately owned group founded in 1987 by Michael Kaa Andersen. For the past 30 years, the Group has facilitated more than 200 projects exceeding EUR 2.6 billion. Today, Proark manages assets for approximately EUR 1 billion, whereas 50% is owned by Proark and 50% is managed on behalf of external investors.  The portfolio include 21 hotels Europe wide with a total value of around EUR 350k.